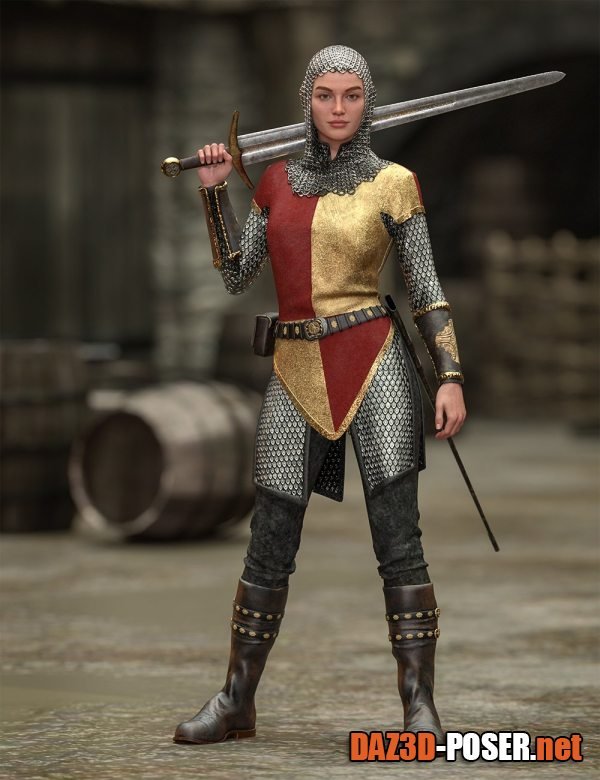 Image: dForce Padded Armor and Chainmail for Genesis 9
Title: Clothing – dForce Padded Armor and Chainmail for Genesis 9 – download for Daz Studio or Poser
Description:
dForce Padded Armor and Chainmail outfit is a modular clothing set.

It contains leather boots, pants, bracers, a gambeson (padded long coat) with flaps, a chainmail coat and chainmail coif, a belt with belt bag, belt buckle, and a sword with sheath.

All pieces can be used individually or mixed with other popular clothing items.

The Padded Coat uses dForce and has two dForce Addons. The first is to ensure the trim has thickness. The second is to keep the coat closed.

Each item has multiple material presets. In addition, the UVs and texel density are set up to facilitate easy use of other shader products.
Home Page: _https://www.daz3d.com/dforce-padded-armor-and-chainmail-for-genesis-9