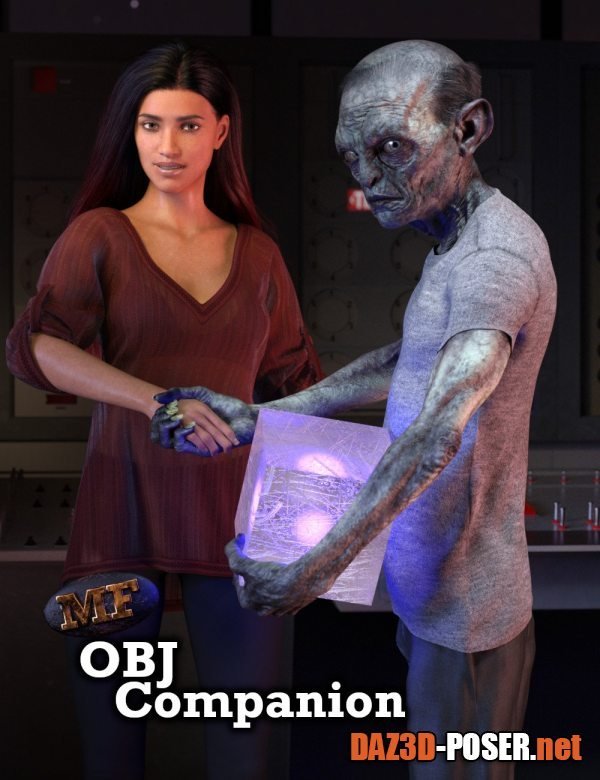 Image: OBJ Companion
Title: Other – OBJ Companion – download for Daz Studio or Poser
Description:
The OBJ Companion is a plugin for Daz Studio 4.15 and above that makes creating morphs using OBJ files easier.

If your favorite modeling software (e.g. Blender) does not have an import/export bridge, exporting from Daz Studio and importing using Morph Loader Pro involves a lot of clicks. And if you get one of these clicks wrong, Morph Loader Pro will tell you "geometry did not match" on import. In the worst case, this can mean that hours of modeling work have been wasted.

The OBJ Companion adds a new pane to Daz Studio with two big buttons for "export" and "import", which can reduce the number of required clicks by a factor of 10 or more and greatly reduce the potential of getting one of the settings wrong. The workflow becomes very simple:

1. Select scene nodes to be exported
2. Press "export" button on "OBJ Companion" pane and adjust default options if necessary
3. Work on the exported OBJ in your modeler (e.g. Blender) and export modified OBJ
4. Pick modified OBJ in OBJ Companion again and press "import" - Done!

Home Page: _https://www.daz3d.com/obj-companion