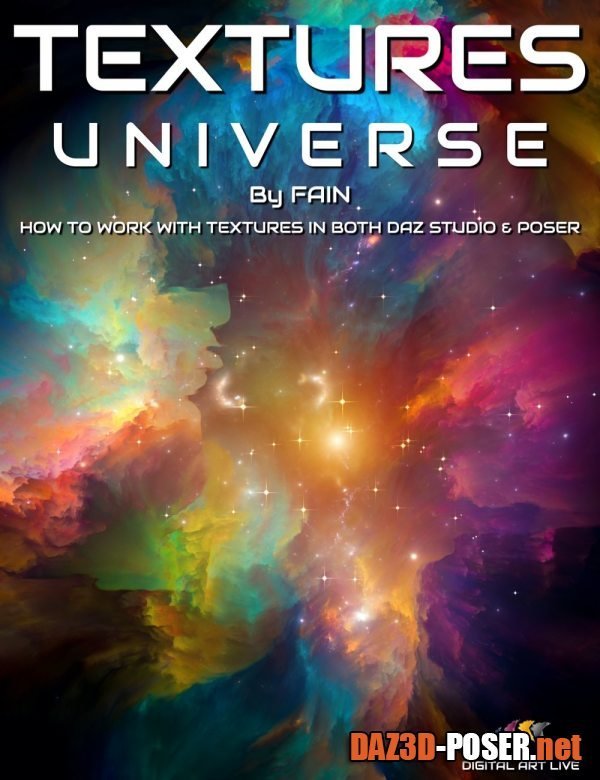 Image: Textures Universe: Creating and Editing Textures for Daz Studio and Poser
Title: Other – Textures Universe: Creating and Editing Textures for Daz Studio and Poser – download for Daz Studio or Poser
Description:
Creating and applying your own textures to your 3D content puts you in a pole position to demonstrate unique artwork for your renders. It allows you to repurpose older content in your scenes, providing your assets with a fresh look each time.

In Textures Universe: Creating and Editing Textures for Daz Studio and Poser, Fain reveals essential tips on building and utilizing textures as a Daz Studio or Poser artist. She passes on her experience of switching between Poser's material room and Daz Studio's Shader Mixer and Surface Tab.

Fain goes through the process of creating textures for her own holographic projector prop and provides the steps for working on skin materials.
Home Page: _https://www.daz3d.com/textures-universe-creating-and-editing-textures-for-daz-studio-and-poser