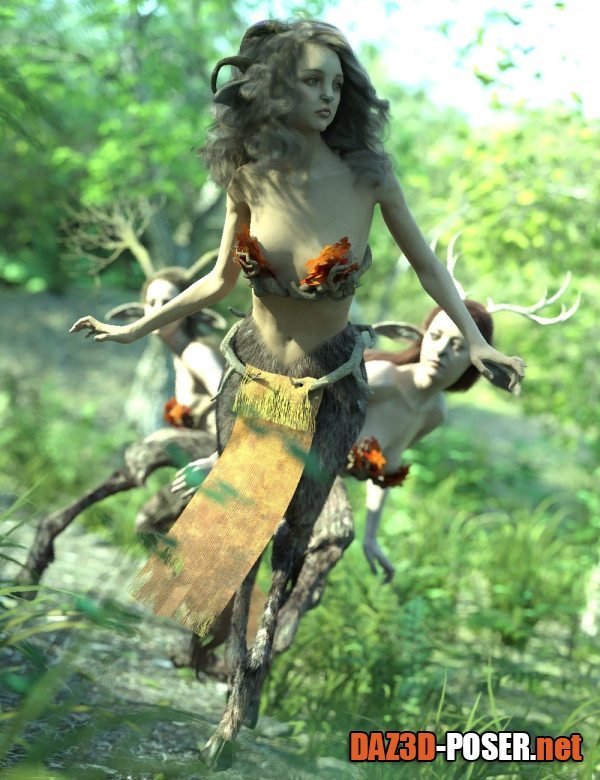 Image: Fantasy Deer Fawn Kit with dForce for Genesis 8.1 Females
Title: Other – Fantasy Deer Fawn Kit with dForce for Genesis 8.1 Females – download for Daz Studio or Poser
Description:
Fantasy Deer Fawn Kit with dForce for Genesis 8.1 Females uses some old-school techniques to create a package that is truly versatile.

The deer leg shape is achieved by a partial body morph with conforming leggings on top that provide a smooth texture transition to any Genesis 8 Female texture set. dForce fur adds a layer of realism. There's also a cute little rigged tail.

An HD Ear morph is accompanied by FiberMesh fur.

An overlay mesh adds texture above an HD Nose morph to allow for blending with any of your favorite characters.

Three horns (curly, antler, and branch) and 2 HD horn sockets morphs are also provided. The curls of the curly horns can be made tighter or looser for variety.
Home Page: _https://www.daz3d.com/fantasy-deer-fawn-kit-with-dforce-for-genesis-81-females