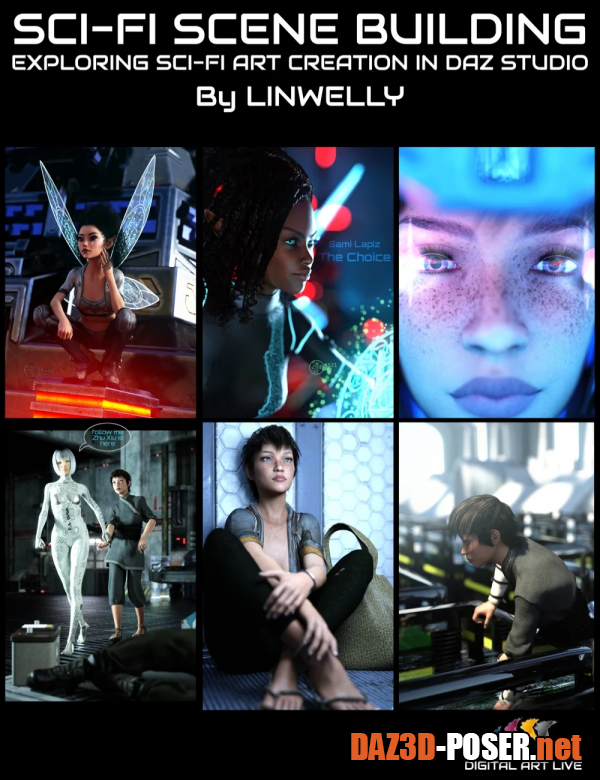 Image: Sci-fi Scene Building: Exploring Sci-fi Art Creation in Daz Studio
Title: Other – Sci-fi Scene Building: Exploring Sci-fi Art Creation in Daz Studio – download for Daz Studio or Poser
Description:
Science fiction art has developed a visual language of its own as rich and varied as the genre's narrative themes.

Digital art allows us to go far beyond the narrow range of imagery that existed over 50 years ago. Think silver space suits, ray guns, Flash Gordon fizzing spaceships, green monsters (why green?), and women in distress from said monsters.

In this tutorial workshop video, Linwelly, who has created a huge set of renders for her sci-fi online graphic novel, Taiduo, shows the best of her sci-fi art designed and rendered from Daz Studio.
Home Page: _https://www.daz3d.com/sci-fi-scene-building-exploring-sci-fi-art-creation-in-daz-studio