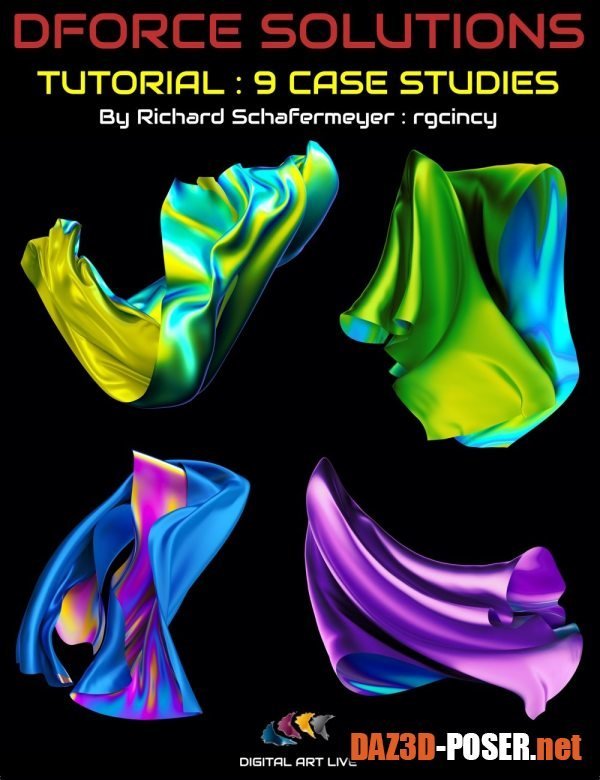 Image: dForce Solutions Tutorial: Nine Essential Case Studies
Title: Other – dForce Solutions Tutorial: Nine Essential Case Studies – download for Daz Studio or Poser
Description:
What's your number one challenge with dForce?

For some it's understanding what dForce is in the first place
Many want to know how to create dForce clothing
How can I make a DAZ Studio scene more realistic with dForce?
How to add a dForce modifier?
How to use dForce hair?
How do I avoid dForce explosions?
What do all the simulation and surface settings mean?

This tutorial has Richard Schafermeyer (rgcicny), who has a 34 page thread on the DAZ forums, answering some of your most frequently asked questions about dForce. He demonstrates nine different case studies in going through illustrating the answers you need.
Home Page: _https://www.daz3d.com/dforce-solutions-tutorial--nine-essential-case-studies