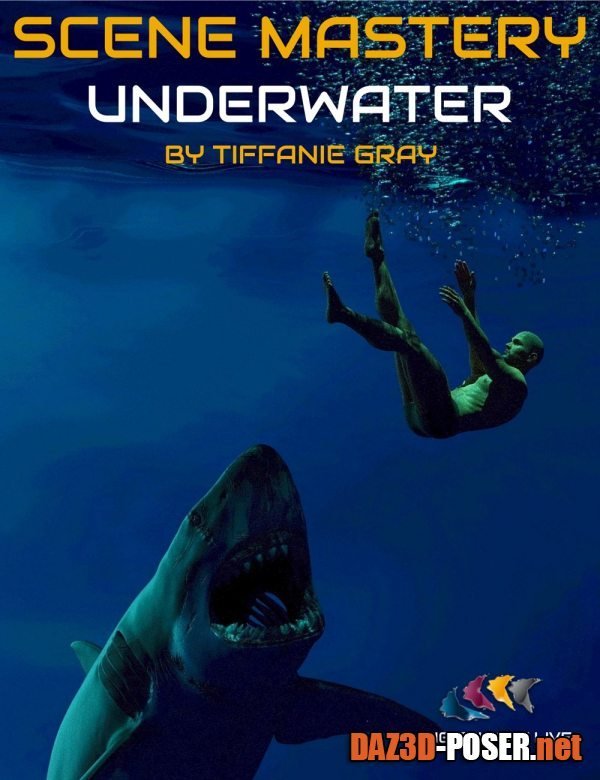 Image: Scene Mastery Tutorial: Underwater
Title: Other – Scene Mastery Tutorial: Underwater – download for Daz Studio or Poser
Description:
Building scenes involving water introduces a unique set of hurdles to overcome for the 3D artist. Water can affect the lighting, mood, and the look of materials in your scene and it's vital to understand how you can adjust the characters, props, materials, and colors to ensure the resulting render will work and that the realism will shine!

Ensuring that the "physics or effects of water are represented in a scene such as bubbles, foam, splashes, ripples, whirlpools, waves, and wakes can also take some doing, but with the right resources (we'll look at a selection of some of the best) and postwork tips, all of these challenges can be conquered in this tutorial by Tiffanie Grey.

Tutorial running time: 1 hour and 48 minutes.
Home Page: _https://www.daz3d.com/scene-mastery-tutorial--underwater