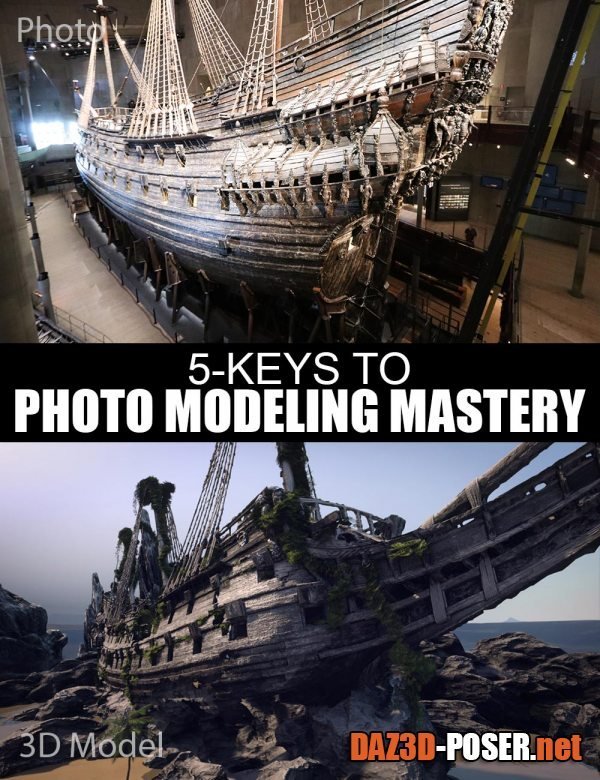 Image: Photo Modeling Mastery – Video Tutorial
Title: Other – Photo Modeling Mastery – Video Tutorial – download for Daz Studio or Poser
Description:
If you're interested in turning your own photos into 3D models without touching a 3D modeling software, then this tutorial is for you. Val Cameron from Dreamlight has created over 30 products for Daz with a technique called photogrammetry using the free* Reality Capture software.

In this super-condensed step-by-step tutorial, he's for the first time ever revealing his guarded secrets never shared before. These 5 keys are part of his super easy and fast workflow, perfected over several years.

In 5 modules, you'll learn all about the objects in front of you in the real world, your camera, how to take the photos, and use the software to rapidly and easily create consistently high-quality 3D models, plus export them as OBJ's.
Home Page: _https://www.daz3d.com/photo-modeling-mastery--video-tutorial