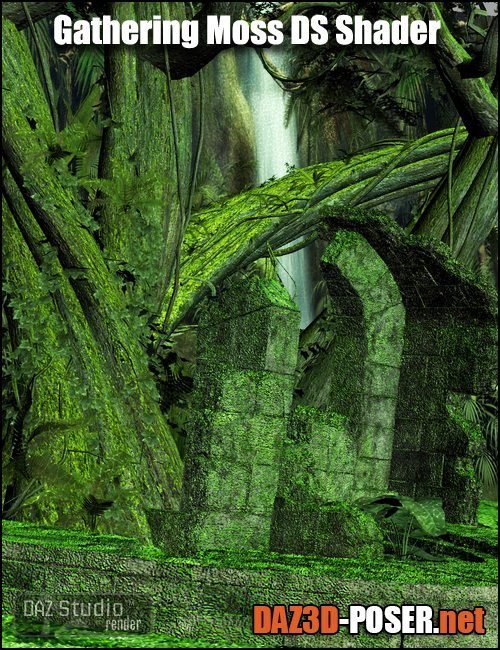 Image: Gathering Moss DS Shader
Title: Other – Gathering Moss DS Shader – download for Daz Studio or Poser
Home Page: _https://www.daz3d.com/gathering-moss-ds-shader
Description:
They say that moss doesn't grow on a rolling stone. Well this Shader for DS3 or DS4 will put moss on any of your stones, or buildings, or plants... We'll let's just say.. on most anything in your runtime!

This shader includes a popup window where you will be able to control the moss blend direction: from top/down or bottom/up. You have 7 different textures to choose from and control of the tiling of these textures. The control also gives you the ability to change the diffuse, sheen and scatter colors of the moss.

Once the shader has been created you will have separate control of the original texture settings, and the moss textures settings from the Surfaces tab. These controls include the tiling, diffuse color, and displacement.
Download links: