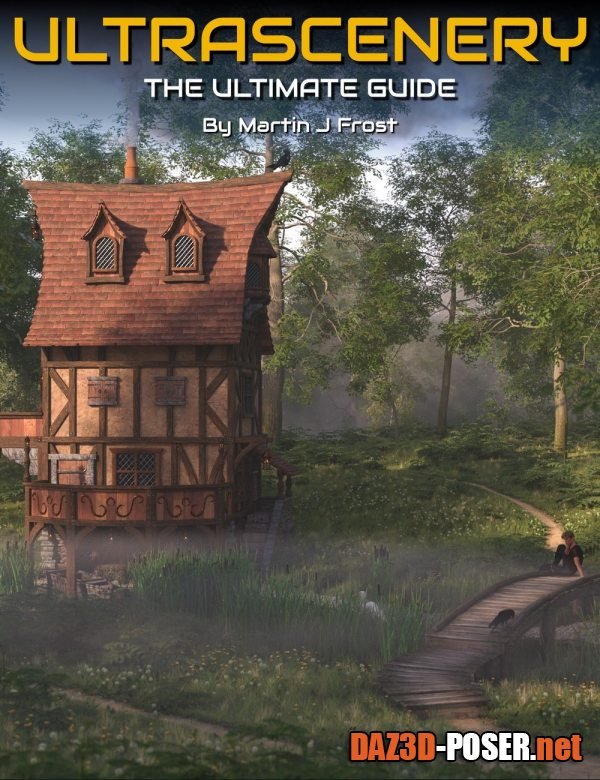 Image: Ultrascenery : The Ultimate Guide
Title: Other – Ultrascenery : The Ultimate Guide – download for Daz Studio or Poser
Description:
UltraScenery for DAZ Studio is a powerful 3D environment creation tool that enables artists to design, customize, and render detailed and realistic landscapes and ecosystems for their digital scenes and animations. This tutorial video guide is based on how published artist Martin J Frost uses UltraScenery in both his artwork and content creation work where he gives super useful shortcuts, optimization tips and recommendations for using your UltraScenery.

Dive deep into the extensive environments and robust instancing technology of UltraScenery, enhancing your virtual worlds with meticulous customization capabilities, from dynamic terrains to interactive ecosystems. The tutorial not only unveils the systematic four-step scene creation process but also explores the enhancement of terrain meshes and optimization of various environmental elements to deliver a more picture-perfect aesthetic.

Explore the add-ons including the UltraScenery Accelerator, demonstrated with practical examples and navigational guidance in the tutorial.

Get hands-on with the UltraScenery Tools as the tutorial unveils the range of functionalities and creative liberties of the UltraScenery Toolbox Volumes. From navigating through the Height Map Generator, and managing the Mask Builder for Ecologies, to exploring capabilities like the Alienator Pro for enhanced scene adaptation, this guide is your shortcut to making the most of UltraScenery!
Home Page: _https://www.daz3d.com/ultrascenery--the-ultimate-guide