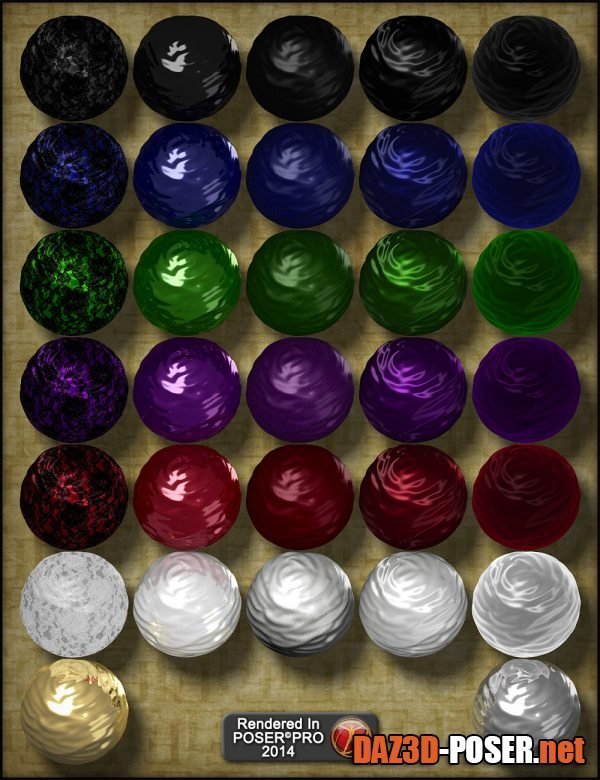 Image: Phoebe's Fancy - Shaders for DAZ Studio and Poser
Title: Other – Phoebe's Fancy - Shaders for DAZ Studio and Poser – download for Daz Studio or Poser
Home Page: _https://www.daz3d.com/phoebe-s-fancy-shaders-for-ds-and-poser
Description:
An opulent set of matching shader presets for DAZ Studio and .MT5s for Poser.

Why have to choose? Here you can have both!
Special care has been taken to achieve the same "feel" to the materials across both programs without sacrificing their relative strengths, they don't look exactly the same in both but they do look fantastic in both.

I created these mostly to help with mixing and matching Phoebe's Finery outfit with other clothing items but they're also great on their own. Try the latex or satin presets on jewelry, they make great beads and gems. Try the satin or velvet presets on toon hair or furniture. And of course you can never have enough leather!

All are based upon greyscale textures and can be retinted as you desire.
Download links: