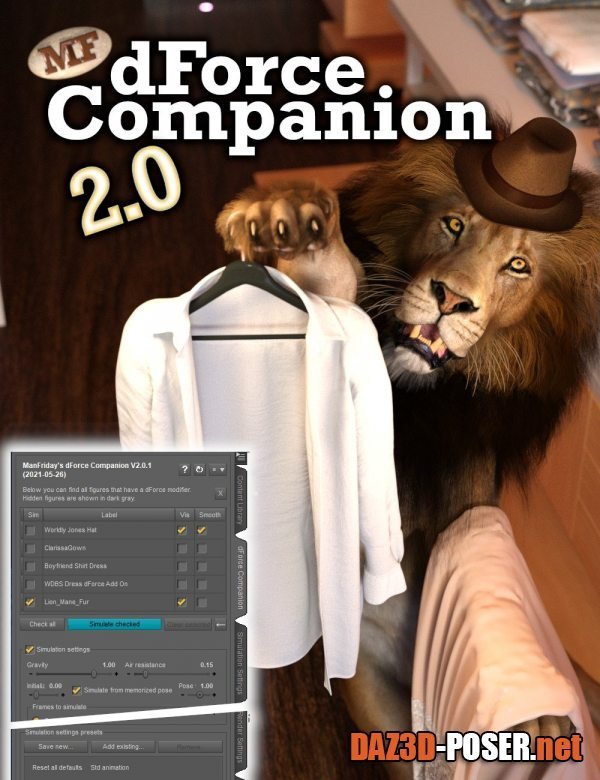 Image: dForce Companion 2.0
Title: Other – dForce Companion 2.0 – download for Daz Studio or Poser
Description:
The pane shows you all of the figures (or other nodes) from your Scene tab that have a dForce modifier. This makes it immediately obvious which scene items will be affected by a simulation run. (Especially with hair, this can be hard to figure out otherwise.)

For each figure, you can only simulate that figure (and freeze the simulation for others), as well as turn on/off the "Visible in simulation" flag and the smoothing modifier, if present. You can quickly reset the simulation data for each figure individually as well. For dForce hair items, you can now also access the properties quickly that enable rendering hair in the Iray viewport preview.

No more simulating the wrong item accidentally! No more switching between multiple tabs and scene nodes to find which items have a dForce modifier!
Home Page: LINK