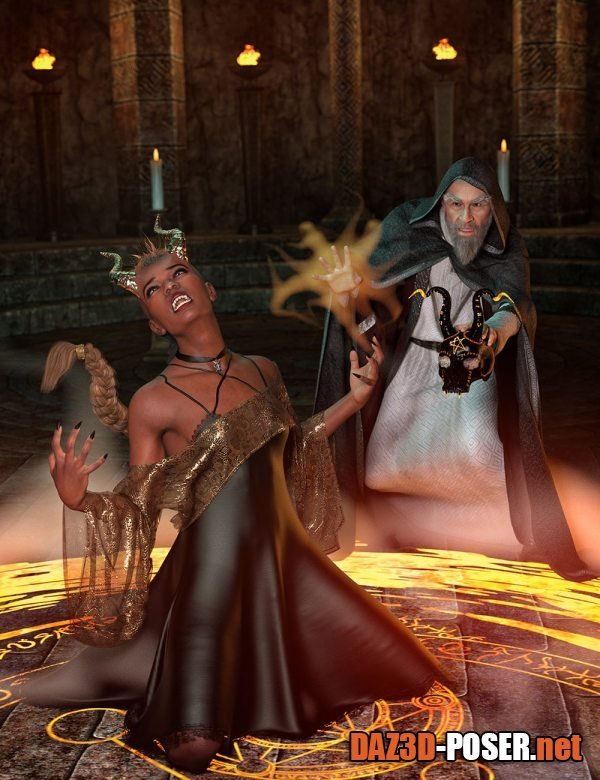 Image: Surge: Necromancer Props and Poses for Genesis 8 and 8.1
Title: Poses – Surge: Necromancer Props and Poses for Genesis 8 and 8.1 – download for Daz Studio or Poser
Description:
From the depths of Eldritch nightmares comes Surge: Necromancer Props and Poses for Genesis 8 and 8.1 is perfect for raising the dead or summoning your favorite demon.

There are poses included for both Genesis 8 Male and Genesis 8 Female, 20 for each, as well as expressions for Genesis 8.1 Male and Genesis 8.1 Female.

Surge: Necromancer comes packed with all the things you'd expect from a Surge product, as well as a highly-detailed demon skull prop and geoshell with loads of texture and geoshell material options. There are also volumetric smoke props!
Home Page: _https://www.daz3d.com/surge-necromancer-props-and-poses-for-genesis-8-and-81