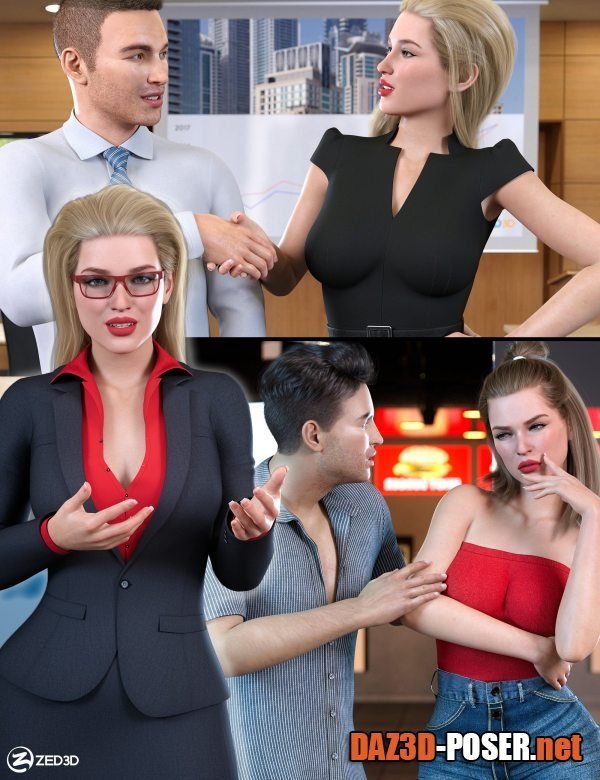 Image: Z Conversation and Disagreement Pose Mega Set for Genesis 8 and 8.1
Title: Poses – Z Conversation and Disagreement Pose Mega Set for Genesis 8 and 8.1 – download for Daz Studio or Poser
Description:
Z Conversation and Disagreement Pose Mega Set for Genesis 8 and 8.1 is a essential everyday set of conversation poses. Whether you are having a conference call or a heated conversation with a family member, these poses are extremely versatile and can be used anywhere.

This pose set splits into 2 parts:

Single poses with mix and match capabilities that split into upper body, lower body, left arm, right arm, left leg, right leg, left hand, right hand, eye, and head pose partials

Couple Poses, already positioned for ease of use

There are position poses included so that you can easily rotate the single poses after you have benefited from mixing and matching the different pose partials.
Home Page: _https://www.daz3d.com/z-conversation-and-disagreement-pose-mega-set-for-genesis-8-and-81