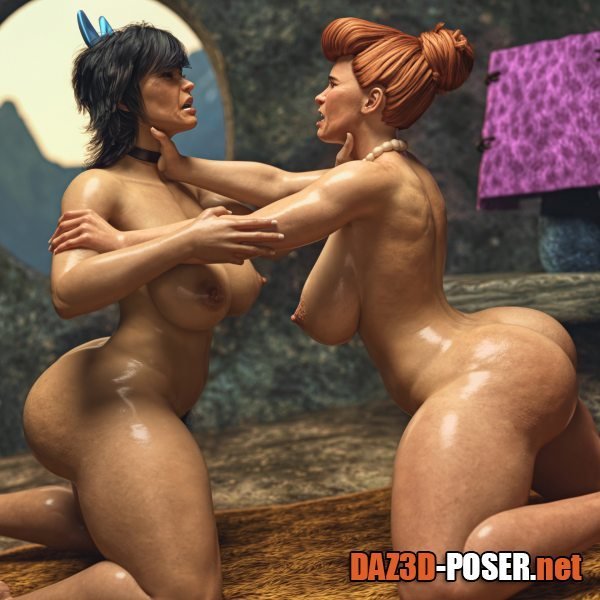 Image: Sexy Slammers 10 Poses - Out of Control
Title: Poses – Sexy Slammers 10 Poses - Out of Control – download for Daz Studio or Poser
Description:
Fighting...just as it can often be a sight to behold two glamorous beauties going at it, it can also be just as often that the fight itself isn't so glamorous.

Tangles of arms and legs...bodies helter skelter...no clear winner or loser...a beautiful mess, no?

Enter Sexy Slammers 10 - Out of Control.

With 50 poses (and 50 pose mirrors) that give you more control over an OUT of control fight, there's sure to be enough poses to leave your audience guessing at who will come out on top...if anyone at all.

These poses were made using G8F, and as such should work just as fine for G8.1F. These poses should also work for G8M but will most likely require some tweaking for maximum mess!

No readme for this one, just 100 simple pose presets!

As a wise man once said, "If you ain't OUT of control, you ain't IN control."

Now get out there and lose control.
Home Page: _https://www.renderhub.com/squarepeg3d/sexy-slammers-10-poses-out-of-control