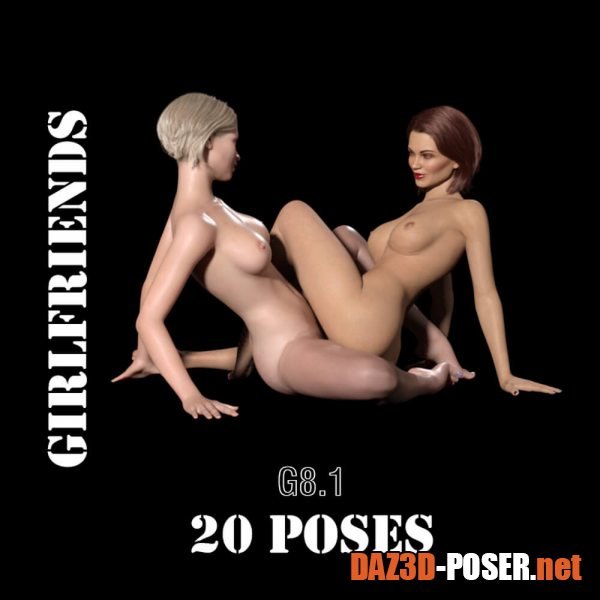 Image: Girlfriends Pose Set for G8F
Title: Poses – Girlfriends Pose Set for G8F – download for Daz Studio or Poser
Description:
Introducing the "Girlfriends Pose Set" - a delightful collection that celebrates the bond between girlfriends!

This enchanting set of poses captures the essence of shared moments between best friends. With joyful embraces, playful gestures, and genuine smiles, these poses evoke a sense of warmth and connection.

Whether you're a photographer, artist, or simply want to capture the essence of friendship, the "Girlfriends Pose Set" is a perfect addition to your creative repertoire. From fun-filled photo shoots to heartfelt artwork, this set allows you to immortalize the beautiful bonds of friendship in every frame. Unleash your creativity and celebrate the power of friendship with the "Girlfriends Pose Set" today!

The product contains 10 couple poses for G8F. Ready to use.
Home Page: _https://www.renderhub.com/sabelirria/girlfriends