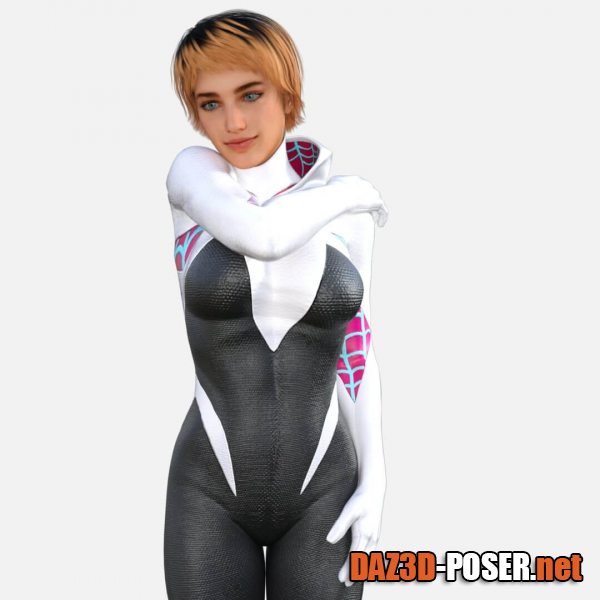 Image: Female Spiderman and Spidergwen Poses Spiderverse Pose Set
Title: Poses – Female Spiderman and Spidergwen Poses Spiderverse Pose Set – download for Daz Studio or Poser
Description:
Web up and get into the superhero pose cause it Hero time or given the topic of this upload should I say heroine time.

The poses were made to suite any scenes that could feature either a spder gwen character or any other female Spiderverse character such as Spiderwoman.

The six poses each have two versions the versions that have translation applied and the versions that do not have translation location applied.
Six poses translation location applied then the same six poses but without translation location applied.
There are also three bonus camera pose presets included for each of use.

This pose set was made by a webhead who is a fan of marvel spiderverse characters so if your a fan as well as might as well buy this set it wouldn't hurt to do so.


Home Page: _https://www.renderhub.com/zcnaipowered/female-spiderman-and-spidergwen-poses-spiderverse-pose-set