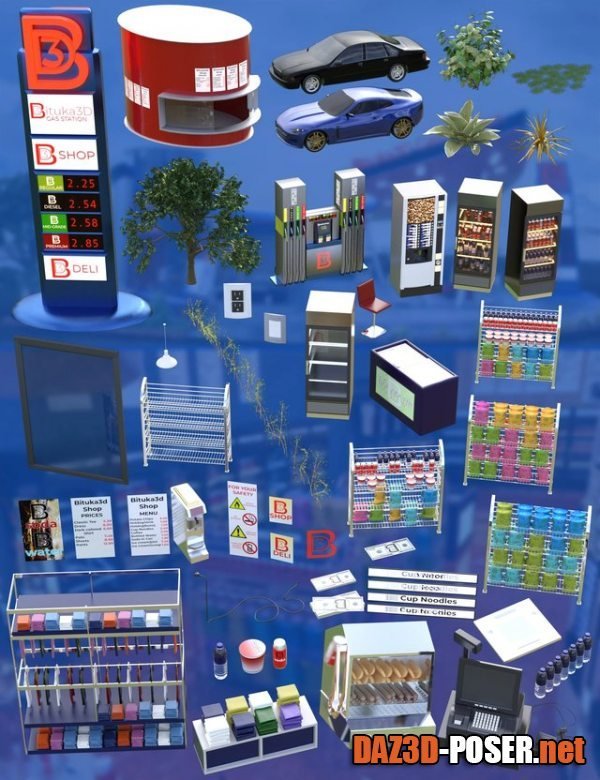 Image: Bituka3d Gas Station Props
Title: Props – Bituka3d Gas Station Props – download for Daz Studio or Poser
Home Page: _https://www.daz3d.com/bituka3d-gas-station-props
Description:
Finally a complete bundle of standalone Gas Station props for small, convenience, and stop and go shops!

Bituka3d Gas Station Props are ready to be used in any way you want and added to a variety of scenes.

One item props for Poster 3 and one item props for labels. To be able to see the other labels they need to be replaced by texture maps which is included in runtime.

Get Bituka3d Gas Station Props today.

Note: The cars are not rigged. They are only static props.

Download links: