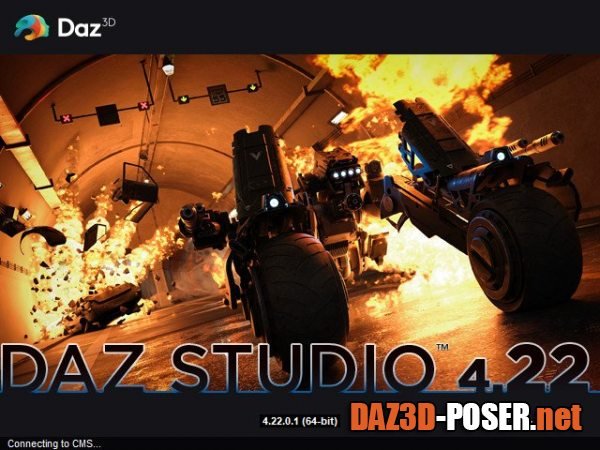 Image: DAZ Studio Professional 4.22.0.1 Win
Title: Software – DAZ Studio Professional 4.22.0.1 Win – download for Daz Studio or Poser
Description:
Daz Studio is a 3D art creation software platform that enables you to make dynamic renders, animations and creations with the help of a huge library of content that's always growing. Powerful, functional, and free, Daz Studio is used by beginners and professionals alike to create stunning, rich, and high-definition 3D art.

What does Daz Studio offer?

Discover
Download Daz Studio and explore our huge library of 3D content

Create
Start building custom scenes and characters in seconds with our smart content library

Render
Export beautiful photo-realistic images and video with studio-class processing

Community
Find new friends, tips, & tricks on our forum, or contact customer support with questions

Gallery
See what other artists are doing with Daz Studio and share your original artwork

Contests
Enter into weekly and monthly contests to show your skills and win awesome prizes

Why Daz Studio?

Face Transfer
Upload a photograph of yourself into Daz Studio and watch an authentic 3D version of you come to life.

dForce Hair & Cloth
dForce means movement. With dForce, hyper-real hair and clothing move, bend, glide, and react to the environment around them.

Fast Photo-Realism with NVIDIA
Simulate light and materials with realistic NVIDIA rendering technology and RTX ray tracing to create high definition renders even faster.

Fast and Easy Animation
Fast render times and reworked posing, transition, and animation capabilities make Daz so easy that any hobbyist can start making professional work.
Home Page: _http://www.daz3d.com/