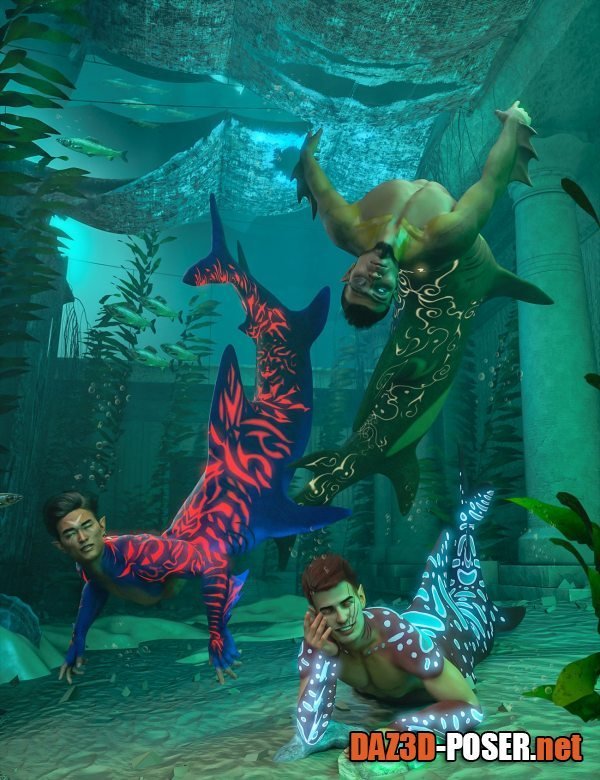 Image: Shark Tail Reimagined Texture Add-on for Genesis 8 Males
Title: Textures – Shark Tail Reimagined Texture Add-on for Genesis 8 Males – download for Daz Studio or Poser
Description:
The Shark Tail Reimagined Texture Add-on for Genesis 8 Males will expand the base product to encompass 3 more species: Leopard Shark, Tiger Shark, and "Orca" (a shark masquerading as a Killer Whale!).

Each texture comes with its own unique set of scars and 5 alternate color versions so you can have variation within the species. Since the Orca does not have any patterns to the skin to play with, we added a tribal tattoo instead.

In total, you get 24 Full Transition Preset Materials (the Orca Preset has an alternate version with the tribal tattoos), 18 utility presets to control pattern color visibility and emission, and 6 presets to control the visibility of the scars.
Home Page: LINK