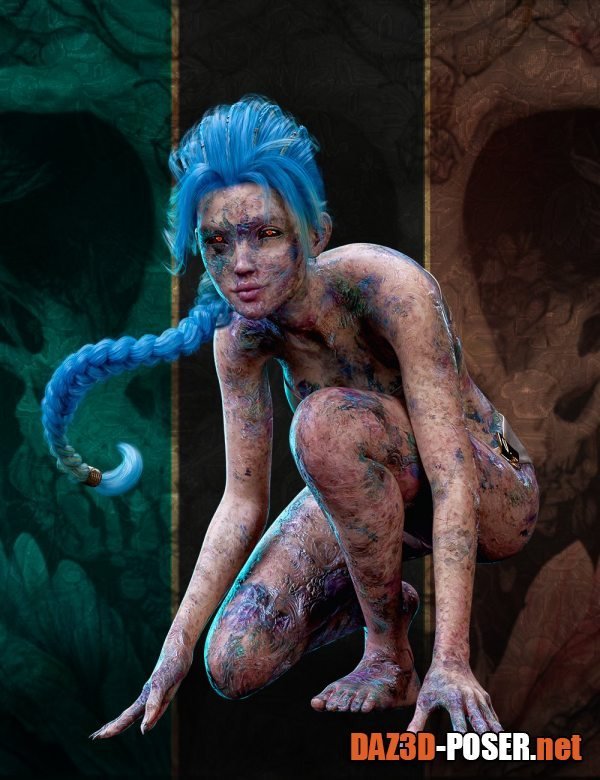 Image: Soft Skin Transition Materials 2 for Genesis 8 and 8.1 Female
Title: Textures – Soft Skin Transition Materials 2 for Genesis 8 and 8.1 Female – download for Daz Studio or Poser
Description:
While this is a standalone product (meaning that no other purchase is required for the blood, grime, and infection effects to work), Soft Skin Transition Materials has been envisioned as a companion pack to our Soft Skin Transitions, Soft Skin Transition 2, and Soft Skin Transition Materials products. Consequently, the LIE masks and material presets of the previous packs can be mixed and matched with the LIE masks and materials presets of this product seamlessly.

Mix and match the presets between the packs to increase the combinations and expand the types of skin effects at your disposal without leaving the comfort of Daz Studio and without worrying about messing up your favorite character's skin settings.

This pack is a great solution to add some battle wear to the skins, hinting at the battles that have forged your character. Perhaps she's drawn into some and instigated others? Or maybe she's barely escaped some harrowing experience? Or, maybe while traveling through different planets, she's been exposed to a bizarre infection that's slowly spreading on her skin? Or maybe while scavenging old towns, she's fallen prey to a rampant disease! Whatever the scenario, this pack will help you tell the story!

This utility pack consists of 2 wearable presets, 11 transitional (blood/gore/infection) material presets, 13 LIE mask presets, 4 opacity presets, 4 visibility options, and 5 offset property presets.
Home Page: _https://www.daz3d.com/soft-skin-transition-materials-2-for-genesis-8-and-81-female